Jack Marshall Hits 12 Years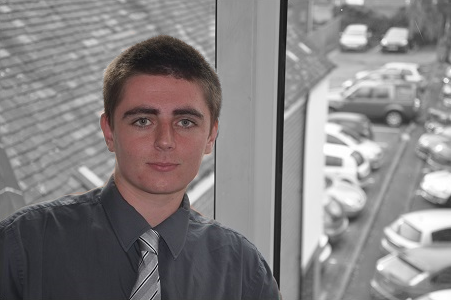 Twelve Years at Network!
Everyone at Network congratulates Jack on a duodecennial of service to the company.
Jack finished from secondary school in 2011 and, at the age of 16, began working at Network Ltd, quickly climbing through the ranks. He enrolled in a Level 4 IT Apprenticeship five years later, which led to his promotion to IT Support Manager in 2015. After his promotion, Jack decided to continue his education by pursuing a degree in Business Systems & Technology from Newman University. After earning a 2:1, Jack began to dive into the business side of things, which led to another promotion as Business Development Manager.
He has been a core part of the businesses growth from just a couple of staff members to a team with over double figures.
Once again, we thank you for all your hard work over the years and we wish it continues on into future!


Do you need IT Support?
If you need support our friendly and helpful support team can assist you wherever you are.
Give us a call or drop us an email for a free quote today!
Email: enquiries@networkltd.co.uk
Phone: 024 7601 0100




Posted: 26/09/2023 Author: Jamie Kilner