Emergency First Aid At Work Course Completed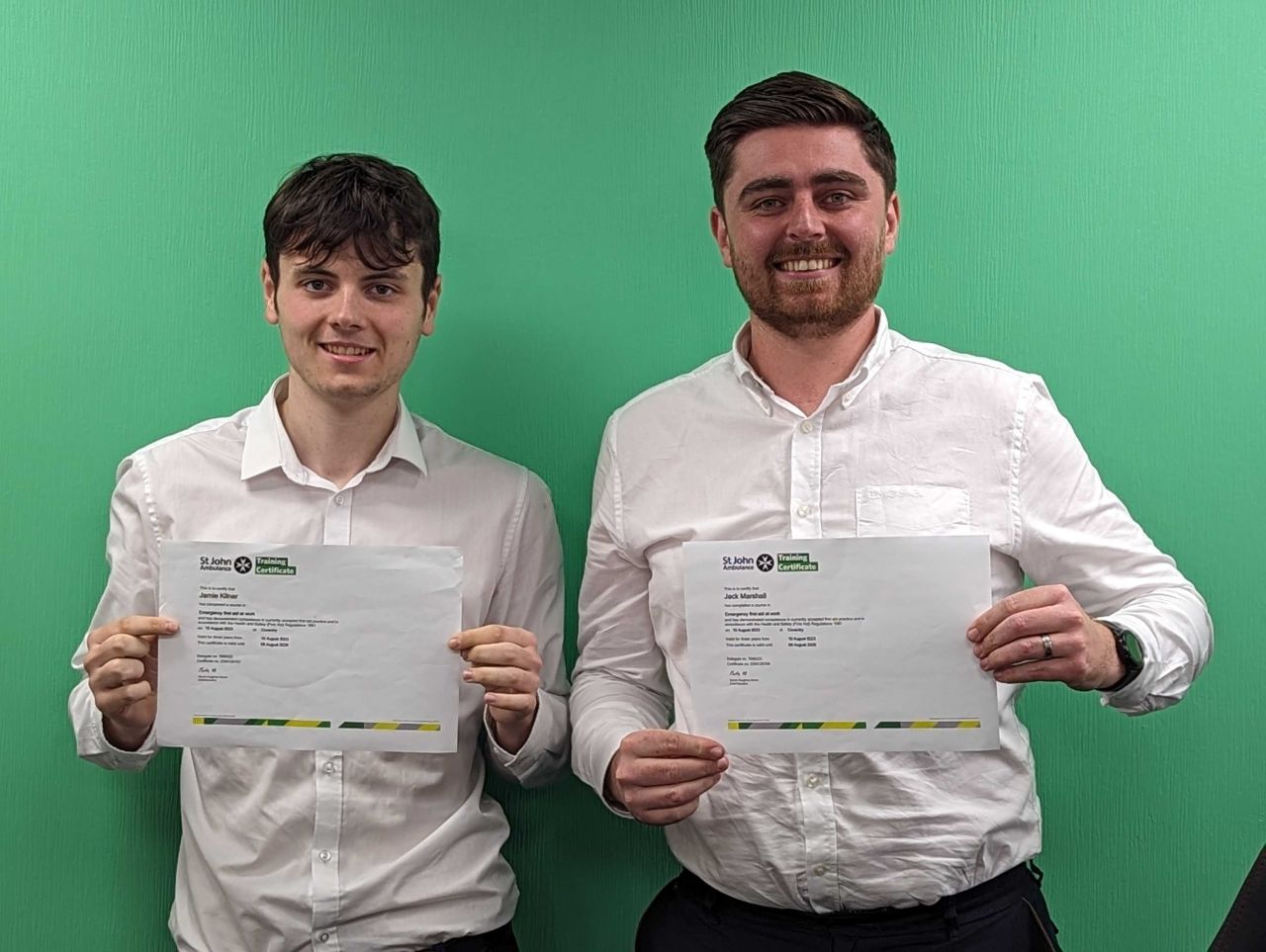 First Aid Completion
Well done Jamie & Jack for completing a course in 'Emergency First Aid At Work'
Thank you to St John Ambulance for providing these courses it was really insightful to learn how to react to a variety of different accidents that can happen in the work environment.
The training took place at the St John's Ambulance Centre in Coventry, their mission is it to help others at some of the most venerable moments in the their lives.
If you'd like to donate click the link below and it will take you to the St John's Ambulance donation page: https://www.sja.org.uk/donate/
Do you need IT Support?
If you need support our friendly and helpful support team can assist you wherever you are.
Give us a call or drop us an email for a free quote today!
Email: enquiries@networkltd.co.uk
Phone: 024 7601 0100




Posted: 18/10/2023 Author: Jamie Kilner